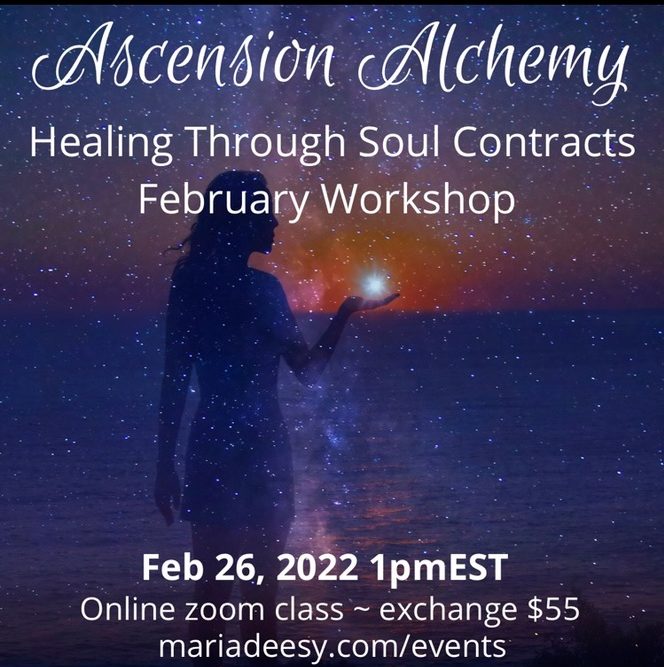 Do you struggle at times with knowing what is meant for you and what is not in your highest best interest?  Are you good at forming attachments often finding it hard to let go when something is no longer feeling good or serving a purpose in your life?  Do you find it hard to enter into new relationships because you often attract the same type of person playing out the same patterns and behaviors over and over again?
If you answered yes to any of the above questions it's time to look at the truth surrounding your beliefs concerning your relationship with yourself, loved ones, friends etc in order to shift out of unhealthy patterns like the entanglement of codependency, beings an enabler, or empathing the end result of which leads to people pleasing.
It's time to claim your power and shift into self healing, self empowerment, and freedom in order to attract relationships that offer mutual respect and reciprocity. Through your participation in this workshop either live or through the replay you will:
Come away with a deeper, clearer understanding of soul contracts, what they are and what they are not.
Learn how not to allow yourself to play into manipulation or become disempowered.
Understand the truth about being an Empath and how to break free from it
Learn how Law of Attraction really works and how to use it to empower yourself.
Understand the truth behind terms like "Soul" contracts and "Twin Flames".
Learn tools to help release distractions and bring yourself into present moment awareness in order to see what is occurring in your life as an observer.
Learn to become a Divine Creator using your Universe as your playground of creation to call in the life you desire.
Learn how to clear your energy field when chaos presents in order to come back into balance to see choices through timelines more clearly.
And so much more!
Before you register:
What you need to know if you are attending or planning to attend this gathering live or through the replay:
Registration closes at 10am EST on the 26th and class starts promptly at 1:00pm EST. Please do not wait until the last minute to register as my system will not allow you to register after 10am EST.
You will receive two emails when you register, your Registration email contains the link for this class. Please do not delete it.  If you registered and haven't received your Registration email please check your spam folder, sometimes it goes to spam due to the "live" link for accessing class. If you use Gmail please check your Promotions folder if you did not receive the registration email.
We are gathering through Zoom for a video interactive call, if this is your first time using Zoom please make sure you use the setup link in your email to set Zoom up on whatever device you are using. The link will walk you through the process, it's super simple.
You will be able to ask questions during this gathering as well at the end by using the "Raise Your Hand" key on your toolbar. Please familiarize yourself with this feature before class.  I ask that you be respectful of each other as well as where each is in their journey.
Everyone who purchases this class will receive an "audio only" downloadable replay within 24-48 hours after the class whether you are able to be with us on the live call or not.