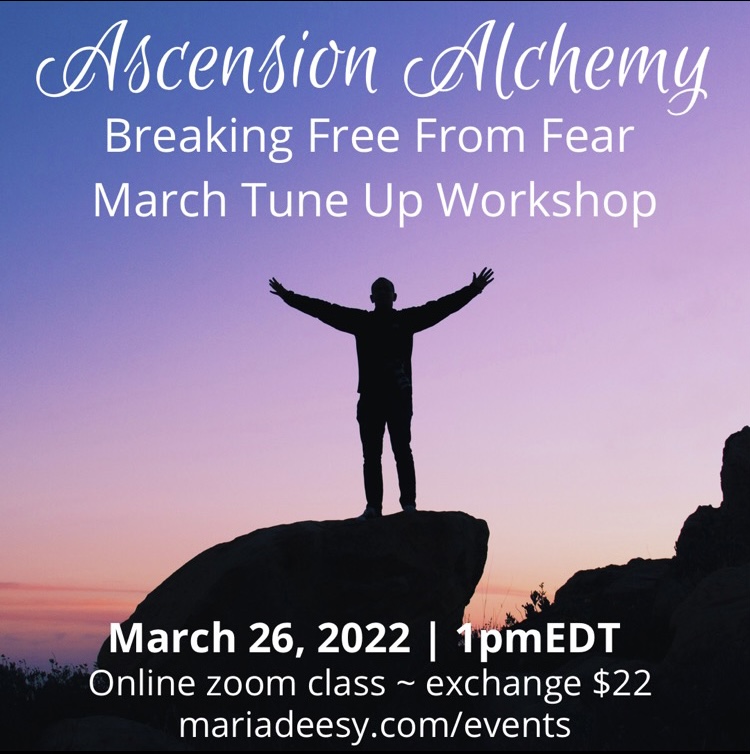 Fear of the unknown has become a natural way of life for many these days as humanity has been in a state of constant flux the last two years.  Our nervous system has been taxed in so many ways, mostly due to what was playing out in our reality. Some of what we experienced was happening through Ascension upgrades and DNA activations streaming in from the cosmos as our light body is now fully online continuing to be activated through light frequencies such as Gamma waves which specifically work our Nervous System Feeling.
Regardless of where you are in your process you may have or are now feeling fear with regard to the thoughts you are having or way your body is taking in and responding to this higher light frequency.  You may be feeling things like:
Nervousness, Restlessness, or Tense
Panic stricken, Apprehensive or Anxious
Like you are constantly sensing impending doom or danger (armageddon timelines)
You just can't get a handle on your emotions
You can't focus, your thoughts dwell in the negative
You're experiencing heart palpitations
Your body internally runs hot then cold back and forth
You feel dizzy, tired, lethargic
You can't sort out your thoughts, confusion is a constant
and more
In this workshop we will discuss what's taking place in our physical body which is partly responsible for the messages the mind is receiving which is adding to any fear we are holding from any other trauma in our life.  In order to break free from fear we must first understand how we are creating it, using our body as a storage facility for fear.  The most important part of this awareness is in understanding that we are also engaging in our ability as an Empath to connect our emotional body to the emotional imprints in the Earths field which amplify the feelings we are already having which may challenge controlling these emotions.
Through our ability to understand how fear is created we can regain our power and control of our emotional / mental bodies in order to break free from fear and never engage again.  This class is for those ready for next level awareness as we will be discussing:
Understanding the nature of Fear in order to overcome it
How practicing Conscious Awareness can help
Tuning into our Higher Self to minimize our ability to create fear
How our Spiritual evolution (Ascension) is a contributing factor
How our energy body plays a major role in how we experience our reality
How our body is tied to Earth / Gaia in the physical which perpetuates fear
What timeline imprints are and how they impact our healing experience
Using tools and techniques to rebalance and strengthen our awareness of what is
and so much more!
What you need to know if you are attending or planning to attend this gathering live or through the replay:
Registration closes at 10am EDT on the 26th and class starts promptly at 1:00pm EDT. Please do not wait until the last minute to register as my system will not allow you to register after 10am EDT.
You will receive two emails when you register, your Registration email contains the link for this class. Please do not delete it.  If you registered and haven't received your Registration email please check your spam folder, sometimes it goes to spam due to the "live" link for accessing class. If you use Gmail please check your Promotions folder if you did not receive the registration email.
We are gathering through Zoom for a video interactive call, if this is your first time using Zoom please make sure you use the setup link in your email to set Zoom up on whatever device you are using. The link will walk you through the process, it's super simple.
You will be able to ask questions during this gathering as well at the end by using the "Raise Your Hand" key on your toolbar. Please familiarize yourself with this feature before class.  I ask that you be respectful of each other as well as where each is in their journey.
Everyone who purchases this class will receive an "audio only" downloadable replay within 24-48 hours after the class whether you are able to be with us on the live call or not.