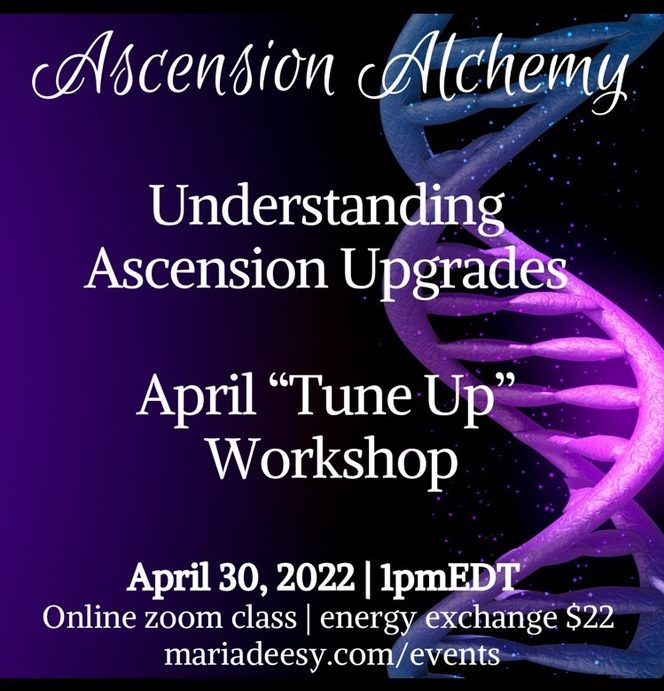 Ascension "Symptoms" has been one of the biggest buzz words over the last seven years. Did you know they are really activations/upgrades for our physical body so it can accompany us into higher dimensional realms of being? Most people are not aware that our physical body is undergoing a mass reconstruction to be able to stay present on the Earth at this time and not simply exist but thrive in the years to come offering us a higher quality of life.
Gaia started her Ascension December 12,2012 on a spiritual level.  We saw a boom in Reiki practitioners, meditation teachers, sound healers etc. as people started to activate into higher states of consciousness.  Then in October 2017 it was time to shift gears, everyone was doing a great job opening to and growing into their higher states of consciousness but in order to physically ascend we need to take our body with us, or we would be faced with the possibility of physically exiting this human experience.  Our consciousness cannot be the only aspect of our human to transcend into higher dimensional states otherwise we would cease to exist in physical form.
In this workshop we'll discuss:
the path of Ascension from the first Harmonic convergence in '87 that brought us to this now moment
how the physical body is undergoing changes necessary to accompany us into higher dimensional realms
the changes taking place within the body such as

new glands forming
how our chakras are merging into one system known as a Light Body
how our body is going through a massive upgrade to become a Crystalline / Plasma / Solar light body
how the aches and pains we experience are really part of our growth process

the energies at play in the cosmos and how each one, Gamma / Plasma / Photonic light / Solar rays, play a significant role in our body's ability to upgrade
what we can do to make the process more comfortable for ourselves
the shift we are undergoing from a linear timeline where we exist in one reality to our transformation into a multidimensional being with the ability to exist in many dimensions / realities simultaneously
how our soul / DNA is a key player in transcending / descending back into our original Divine state of being
seeing duality / polarity to exit the matrix
how to see beyond what appears to be real into the illusion which is in constant flow based on our thoughts, words, and actions and how we can be in control for a higher more fulfilling experience
and so much more!
Bring your questions!  This is a live interactive gathering through Zoom.  All are welcome!
What you need to know if you are attending or planning to attend this gathering live or through the replay:
Registration closes at 10am EST on the 30th and class starts promptly at 1:00pm EST. Please do not wait until the last minute to register as my system will not allow you to register after 10am EST.
You will receive two emails when you register, your Registration email contains the link for this class. Please do not delete it.  If you registered and haven't received your Registration email please check your spam folder, sometimes it goes to spam due to the "live" link for accessing class. If you use Gmail please check your Promotions folder if you did not receive the registration email.
We are gathering through Zoom for a video interactive call, if this is your first time using Zoom please make sure you use the setup link in your email to set Zoom up on whatever device you are using prior to class to ensure you can easily join us at the time of this gathering. The link will walk you through the process, it's super simple.
You will be able to ask questions during this gathering as well at the end by using the "Raise Your Hand" key on your toolbar. Please familiarize yourself with this feature before class.  I ask that you be respectful of each other as well as where each is in their journey.
Everyone who purchases this class will receive an "audio only" downloadable replay within 24-48 hours after the class whether you are able to be with us on the live call or not.