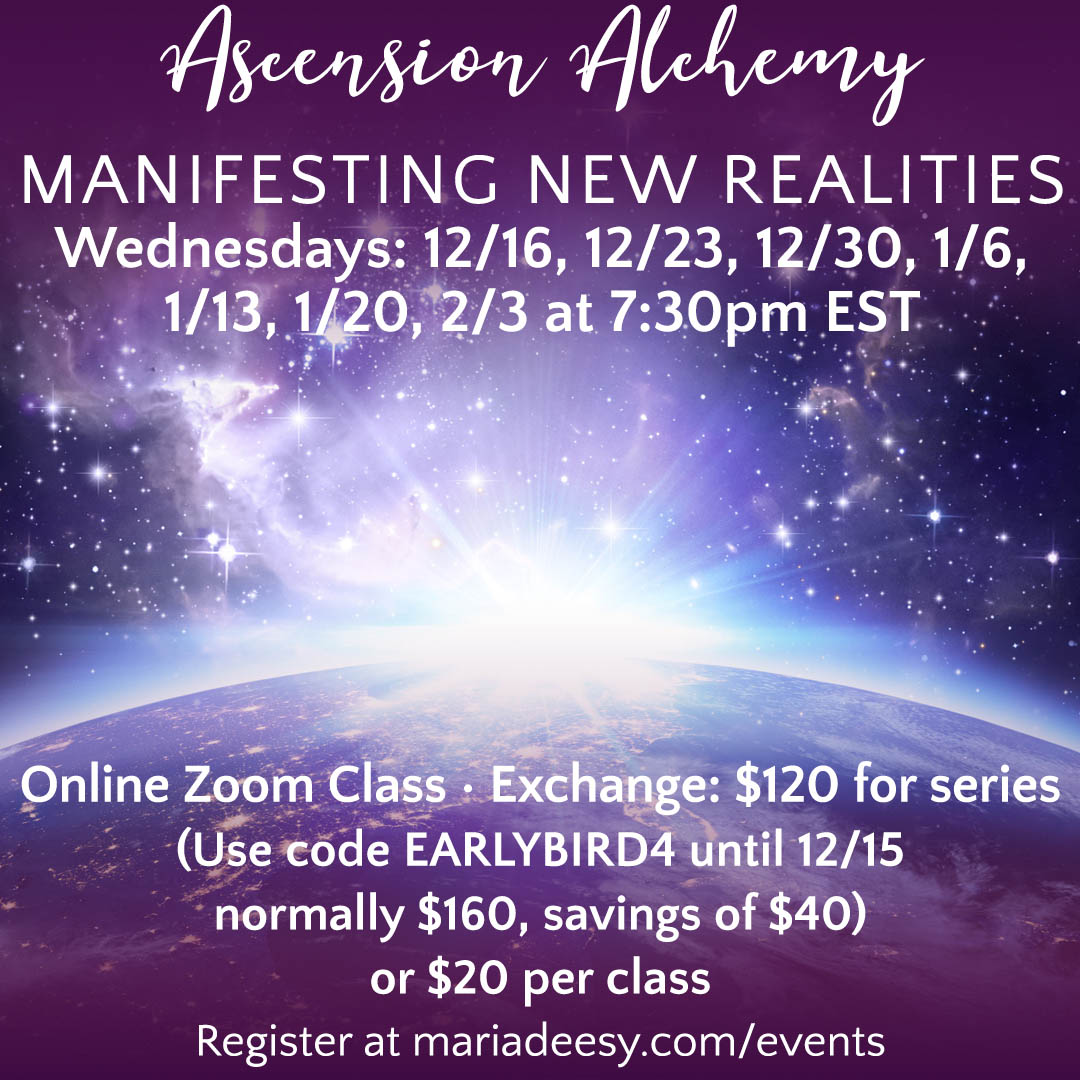 Manifesting New Realities
2020 created an opportunity on an energetic level for us to see the truth about the reality we are living in as it presented the opportunity for 2020 vision, increasing clarity if we chose to upgrade our focus to higher levels of consciousness as well as higher states of being. There was no handout with instructions on how to navigate all that was presenting, it was up to us to work through it and learn more about ourselves in the process. The end result is an expanded consciousness leading to greater awareness of everything in our day-to-day experience.
Now we get to sharpen those newly learnt skills, using 2020 hindsight, in order to use them to create the reality we desire, the reality we truly want to live and play in. This means we have to learn to access our abilities as a creator being and show up for ourselves.
In this class we are going to cover the following in order to amplify our light body and anchor in the higher levels bringing our creator states to the forefront to clear away the discordant distractions that have held us back. We will begin to work with our creator states by:
Becoming UNLIMITED

Seeing the possibilities for change in all things presenting
Understanding how to work with discomfort, allowing it to shift us
Understanding we are creating all experiences
Shifting what is showing up through awareness
Learn how to create easy solutions

Seeing beyond the veil

Learning how to navigate both realities as we release the 3D timeline
Working with our gifts and abilities to sharpen and identify what they are
Tools to support the tuning in process

Shifting to be a good receiver

Learning how to become a conduit of Abundance
Using creation to maximize how we experience our reality

Contact with our Star Families

Moving beyond fear
Self-preparation
Working with our Higher Self
Tools to assist & support our experience

2021

Accessing our sacred skills
Tools for change & healing
New Revelations of self and beyond
Each week we will cover the energies presenting in order to align ourselves and anchor in the higher light frequencies. Although I list a class outline it will have no particular order to it as I will be tuning into the collective conscious of those participating to bring through whatever is needed. As always, we will have Q&A during each class throughout these gatherings.
This gathering will give us all an opportunity to connect in person and support ourselves as well as each other. All are welcome no matter where you are in your journey. The only requirement to participate is that you come with an open heart, honor each in their journey and leave judgement and baggage at the door.
An audio only recording of each gathering is sent out within 48hrs for you to download and listen to. I look forward to seeing you in class!!
Class Dates: 12/16,12/23, 12/30, 1/6, 1/13, 1/20, 2/3
Investment: $20 per class
To register for individual classes, use the button below: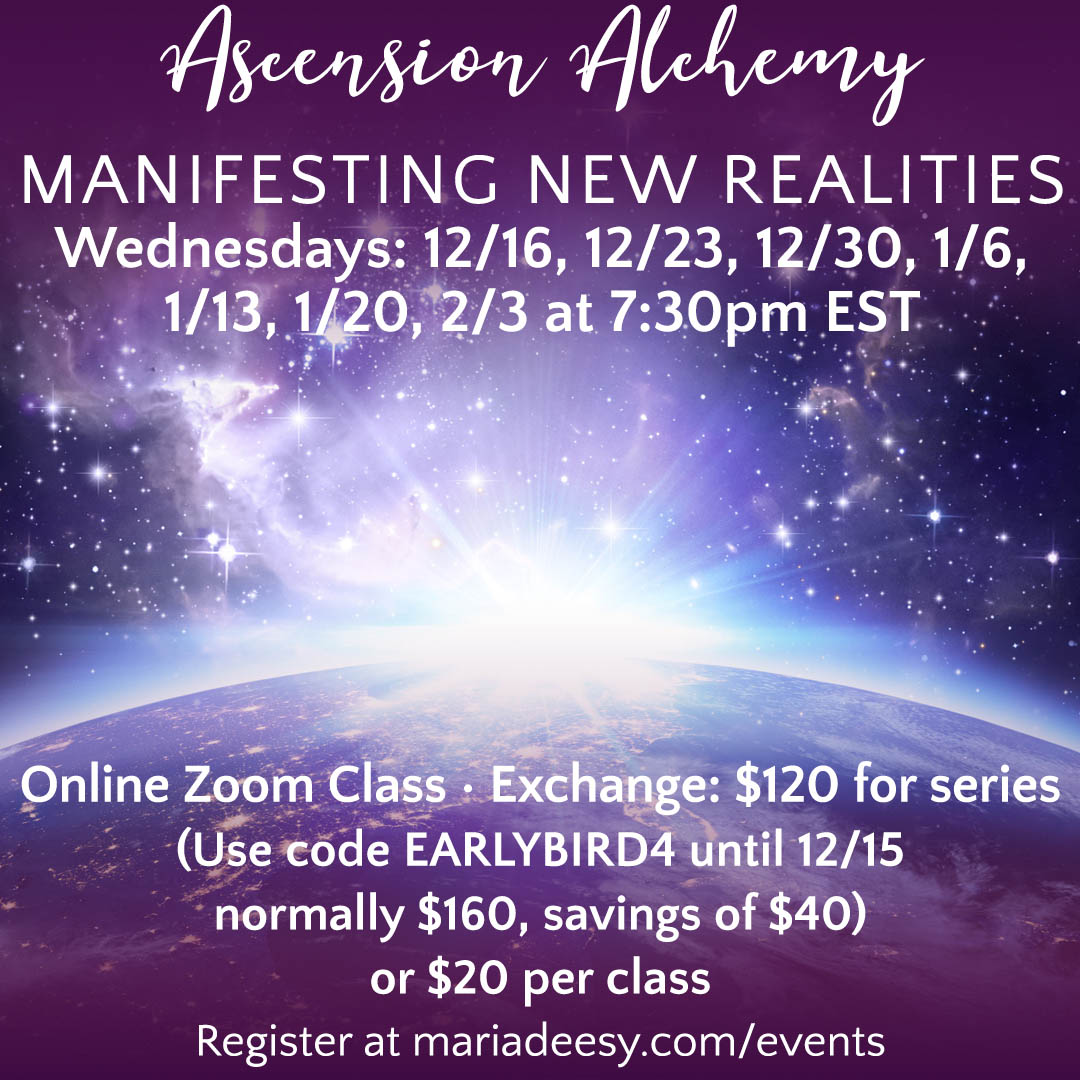 To register for individual classes, use the button below: